About a one-quarter of people canvassed said they would be proud if Trump became chairperson, and both producing Democrat would beat him in election, tally says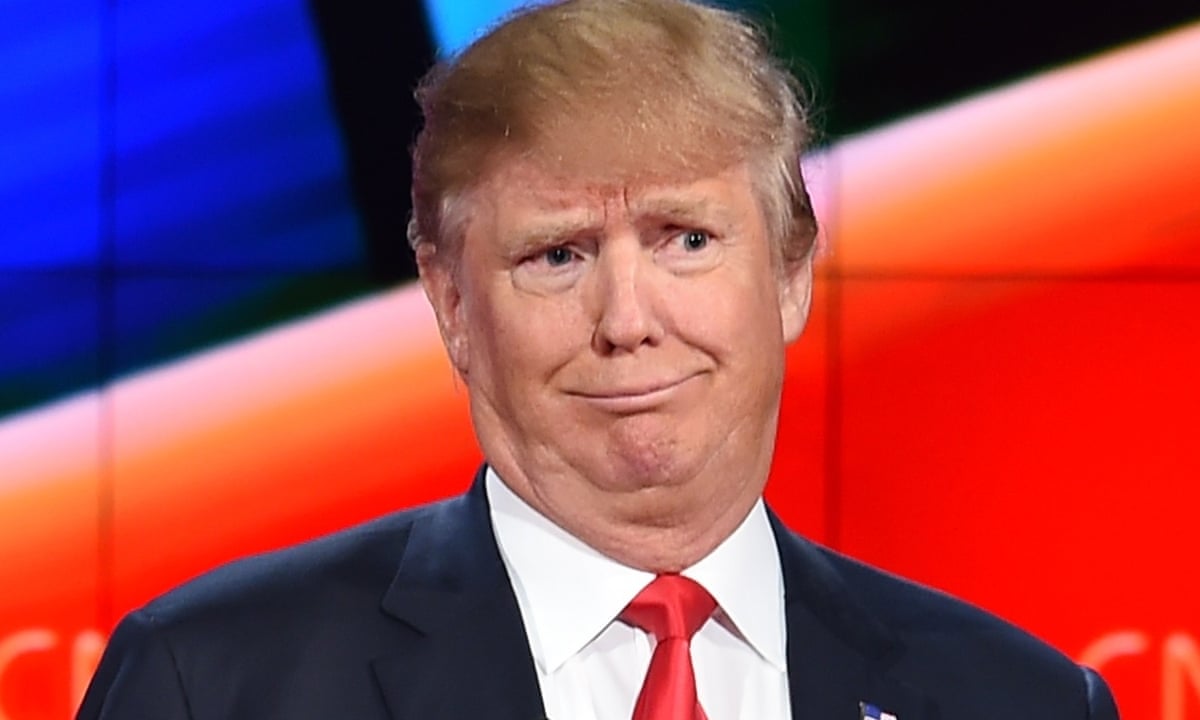 Half of US voters said they would be humiliated if Republican frontrunner Donald Trump were elected president while just under a fourth said they would be proud to have the billionaire real estate mogul as their commander-in-chief, according to a Quinnipiac poll liberated on Tuesday.
The divisive campaigner, who has upended the race for the White House with his flagrant oversight for the norms of gathering politics, has continued to hold a commanding national lead-in over the field of Republican presidential hopefuls, with 28% brace just six weeks before the first votes are given in the Iowa caucuses, Quinnipiac University national tally found.
The poll too depicted a subdivide in those who say they would be humiliated by a Trump presidency along threads of gender, age and political dogma. Six in ten female voters said they would be embarrassed to have the billionaire as their chairperson compared to four in 10 male ones.
Among 18 – to 34 -year-old voters, 73% said they would be perplexed by Trump being chairman compared against 13% who said they would be proud.
Meanwhile, 47% of independents said they would be mortified by Trump compared with 44% Republicans who said they would be proud of him.
By comparison, 35% of voters said they would be embarrassed if Hillary Clinton, the Democratic frontrunner, were elected president, compared with 33% of voters who said they would be proud.
The poll also found that both heading Democrat would beat Trump in a hypothetical matchup, were their own nationals election to be held today. Clinton would best Trump by seven stages. And Vermont senator Bernie Sanders, who is trailing Clinton in the Democratic primary, would demolish Trump by 13 points.
In the scoot for the Republican nomination, Texas senator Ted Cruz is closing in on Trump with 24% assist his highest national referendum figure yet, according to the survey. Recent referendums have showed the party firebrand surging in Iowa as conservative Christian rulers have begun to coalesce around him.
Half of American voters say theyd be embarrassed to have Donald Trump as their commander-in-chief and most Americans think he doesnt have a good chance in November, but there he is, still at the top of the Republican heap, Tim Malloy, assistant director of the Quinnipiac University survey, said in a statement.
Hillary Clinton tops him. Senator Bernie Sanders hammers him and Senator Ted Cruz is snarling at his ends. Can a candidate that half the American electorate thinks is an embarrassment prevail in November?
The Quinnipiac poll was conducted between 16 and 20 December and has a perimeter of error for all registered voters of +/ – 2.9 percentage points.
Read more: http :// www.theguardian.com/ us-news/ 2015/ dec/ 22/ voters-embarrassed-donald-trump-president-poll